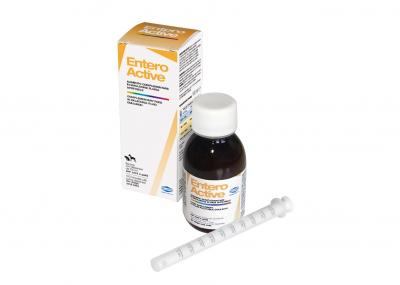 Complementary feed for dogs and cats with Prebiotics and Postbiotics.
Palatable fluid emulsion for dogs and cats
COMPOSITION:
Malt (Barley malt extract), Glycerol, Refined sunfloweer vegetable oil, Hydrolyzed animal proteins (chicken), Germinated and fermented barley according to FAP®* method 5%, Manno-oligosaccharides (MOS) and natural Beta glucans from fermentation, Inulin, Fructo-oligosaccharides (FOS). *PROBIOACTIFAP® naturally rich in Prebiotics and Postbiotics.
ADDITIVES PER KG OF PRODUCT: NUTRITIONAL ADDITIVES: 3a821 Vitamin B1 mononitrate 600 mg, 3a831 Vitamin B6 (Pyroxidine hydrochloride) 800 mg, 3a315 Niacinamide 1,000 mg. TECHNOLOGICAL ADDITIVES: E 262 Sodium diacetate 3,000 mg, E 202 Potassium sorbate 4,000 mg, E 281 Sodium propionate 3,000 mg, E 415 Xantan gum 4,400 mg, E 551b Colloidal silica 2,000 mg.
ANALYTICAL CONSTITUENTS (AS IT IS): Moisture 13.20% - Crude protein 2.67% - Crude fibre 0.15% - Crude fat 22.40% - Crude ash 3.50%.
INSTRUCTIONS FOR USE:
Orally or in the daily meal once per day according to the following quantities:
Cat and Dog up to 10 kg: 2 ml
Dog 10 - 20 kg: 4 ml
Dog 20 - 30 kg: 6 ml
Dog over 30 kg: 8 ml
Entero Active can be also used twice per day.
Entero Active can be also used for long periods.
PACKAGING:
100 ml bottle with measuring syringe for dogs and cats
COMPLEMENTARY FEED FOR DOGS AND CATS